Blog
August 12, 2021 by Anthony Grant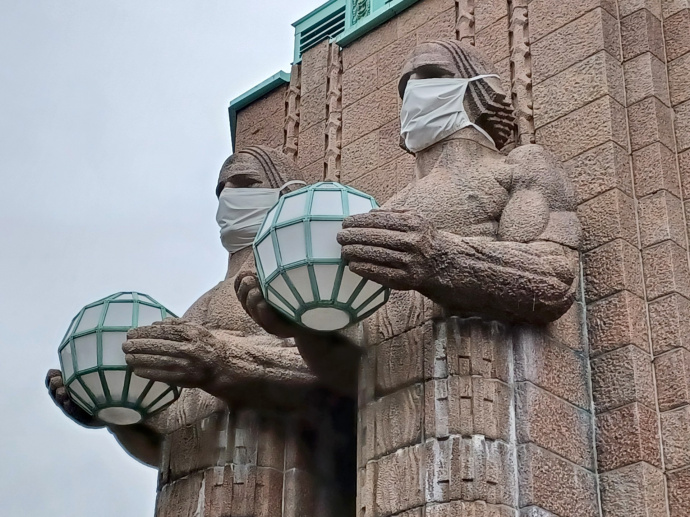 Helsinki Central Railway Station
Calling a hotel a place to stay is like saying marriage is a relationship—it's certainly true, but isn't it also something a bit more than that? This post is about something beautiful that can turn out to be quite practical too, because it all goes back to finding the right hotel—which as any seasoned traveler knows is always more than just a place to stay. What I'm talking about is not the latest theatrical-looking lobby from a famous designer or hot hotel bar worthy of Sex and the City (but more about those in due course). I'm talking about the human touch and communication, things that are seldom held up as pillars of value anymore but that are actually integral to any trip that's worthy of the designation "memorable."
Read more
July 30, 2021 by Travelmyth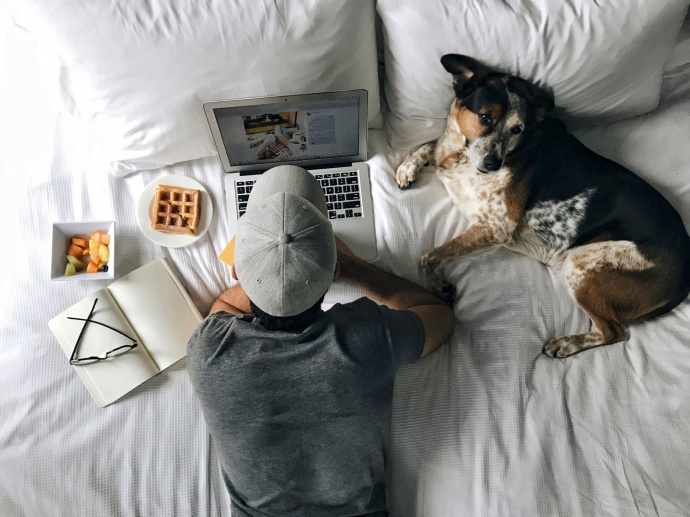 Photo from Hyatt House San Juan
Most dog owners shudder at the thought of going on vacation without their pet. Fortunately, gone are the days when pet owners had to sacrifice the length and the frequency of their vacations as a result of having four-legged companions, and for many travelers today finding pet-friendly accommodations and destinations is paramount. In fact, these days well over half of travelers who own pets take them along on their travels. Increasing the options and ease with which owners can take their furry friends may encourage these travelers to take longer, as well as more frequent trips and holidays—but until now, traveling with your pet was something of a guessing game. Travelmyth helps you find great hotels that are going to please both you and your dog (or dogs, as the case may be).
Read more
July 12, 2021 by Travelmyth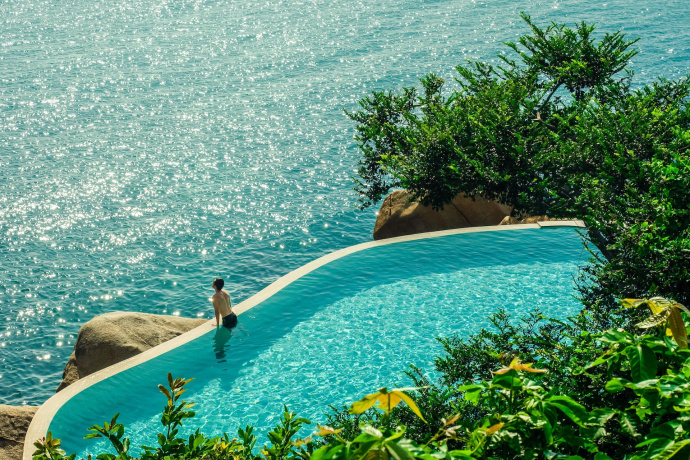 Photo from Silavadee Pool Spa Resort
Discover the best hotels with infinity pools... with Travelmyth!
Wow... is the first word that may come to mind when you see the infinity pools at some of the superb hotels you'll find with Travelmyth. After all, what says summer more than a refreshing ribbon of cool blue that runs right up to the horizon of an even wider blue beyond? It's like getting two servings of serenity and relaxation for the price of one! Travel expert Pam Price, author of 100 Best Spas of the World, says, "I know many travelers for whom a swimming pool at their hotel is very important—not just for people like me who don't necessarily love the beach but for anyone who appreciates a lovely spot to 'chill' without having to venture too far from your hotel room." And there's a world of hotels with remarkable infinity pools to choose from—we have 8,603 in our inventory and counting.
Read more
June 12, 2020 by Travelmyth

The lockdowns have started easing in more and more countries and travelling is slowly becoming a possibility again. Some of us are starting to think that the relaxing holidays we deserve this summer might actually become reality. Since health and safety are now constantly on our minds, knowing the specific measures the hotel we're going to choose has taken would take a big load off our minds.
Read more
June 4, 2020 by Travelmyth

After the long days of quarantine and self-isolation, many of you must be dreaming of diving in crystal blue seas and spending lazy afternoons in the picturesque Greek islands. The time to make those dreams come true is now fast approaching, as Greece will be open to tourists from selected countries, including Germany, from June 15th. More specifically, the airports of Athens and Thessaloniki will start welcoming international flights from June 15th, while the rest of the country's airports will open on July 1st.
Read more
March 31, 2020 by Travelmyth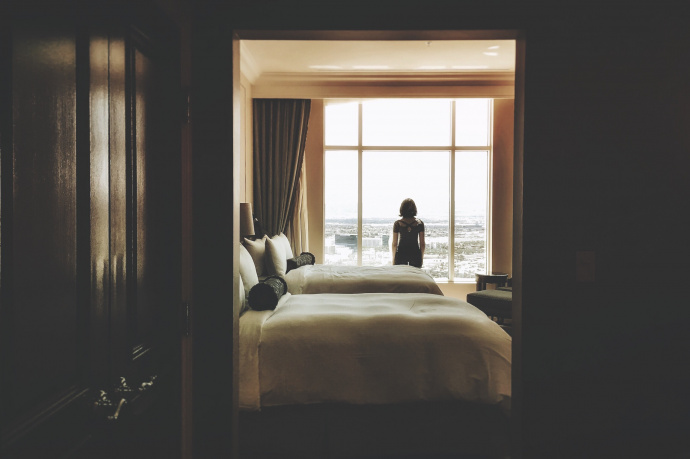 The outbreak of coronavirus has impacted everyone's daily lives and activities, with many countries implementing strict measures and urging their citizens to practice social distancing and self-isolation. Although the majority of people spend this quarantine period at their own homes, there are still some who might have just returned from a trip or whose special circumstances at home lead them to seek a place for self-isolation elsewhere. This is why certain hotels around the world are now offering quarantine packages that allow guests to spend their self-isolation period in luxury.
Read more
March 26, 2020 by Travelmyth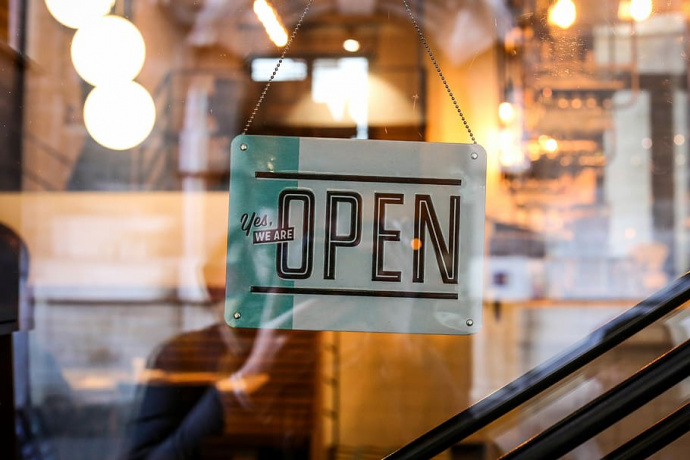 The Tourism Ministry of Greece has ordered the touristic accommodations of the country that operate all year round to shut down from March 23rd until April 30th 2020, as part of the preventive measures for public health protection against the coronavirus outbreak. Previously, only the seasonal hotels and accommodations had been ordered to cease operating. As an exception, only one hotel per regional unit will remain open, as well as three hotels in Athens and three in Thessaloniki. The list of the hotels and accommodations that haven't closed down during the pandemic are as follows:
Read more
July 23, 2019 by Travelmyth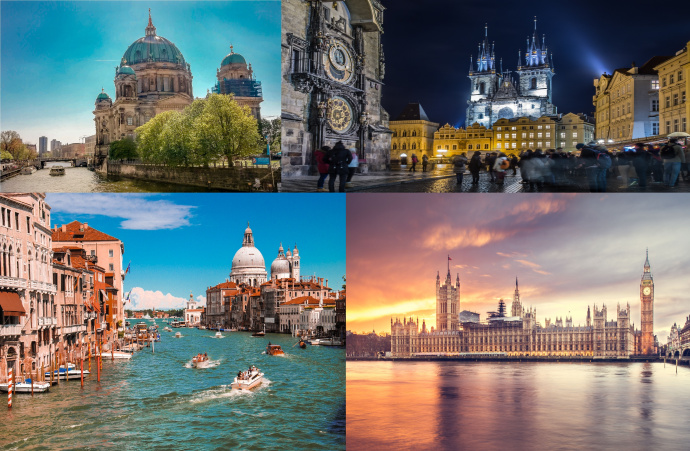 You've probably heard of him. Likes to talk. Teenage boy. Likes to dress up as a spider. Swings around New York.

Returning from space, our friendly neighborhood Spiderman goes on a school trip around Europe this summer! We've listed for you all the filming locations in the movie so you can visit them yourself! Best part is, they're not very hard to find.
These are spots where he was seen swinging around (SPOILER-FREE).
Read more
July 8, 2019 by Travelmyth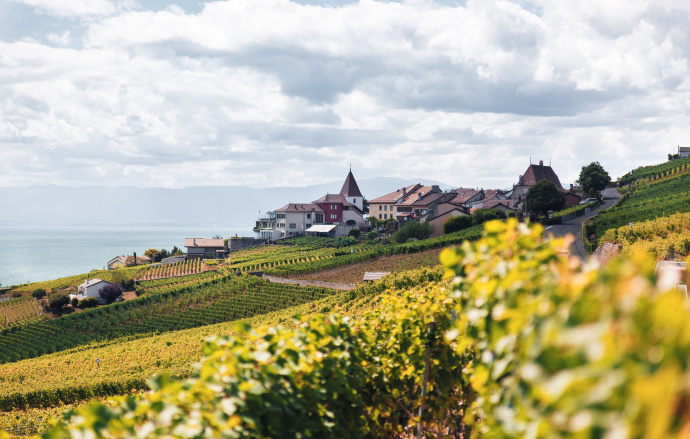 Photo by Rowan Heuvel
When's the best time to visit a vineyard?
There's a time of the year when people take the most Instagram-worthy pictures of a vineyard. You've probably seen some of them. Couples hand-holding through the vines. Close-up of a purple grape cluster. Endorsement of a bottled wine against the backdrop of a lush vineyard. All of these are captured within a time frame.

So when is it?
If you stick to the end of this blog, I will reveal to you the secret… it's August.
A month earlier, you get baby grapes. A month later, it's harvest season. August is a time when summer heat ripens the grapes, revealing its colour then creating the sweetness within.

At Travelmyth we combined for you "Cheap" and "Vineyard" hotels, then hand-picked the best ones.
Yes, everyone wants to go to France and Italy. But for this list, we picked the hidden gems around the world. Forget waiting in line under the sun or crowds photobombing your pic's aesthetic.
Read more
June 11, 2019 by Travelmyth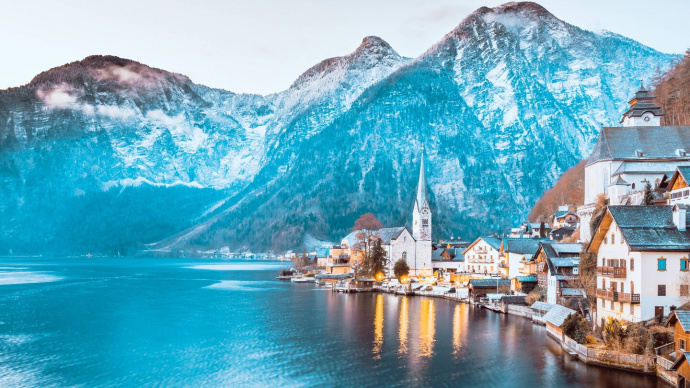 Photo from Hotel Goldener Hirsch, a Luxury Collection Hotel, Salzburg
We get it. You sit down after long weeks of hard work. You're tired, she's tired. You both want to relax. You think to yourself,
"We could be in Italy right now. Drinking red wine. Walking in the moonlight. Feeling the summer breeze."

No more rigorous researching. Here at Travelmyth, we've handpicked for you 9 of the most romantic and historic hotels in Europe out of millions of choices.
You can step back to the Renaissance, live like the lords and ladies of a 15th century mansion or lay back on ancient gardens of the Mediterranean.

This first hotel is in one of the most historic cities in the world. A mark of the 20th century. Our first stop is...
Read more
April 5, 2019 by Travelmyth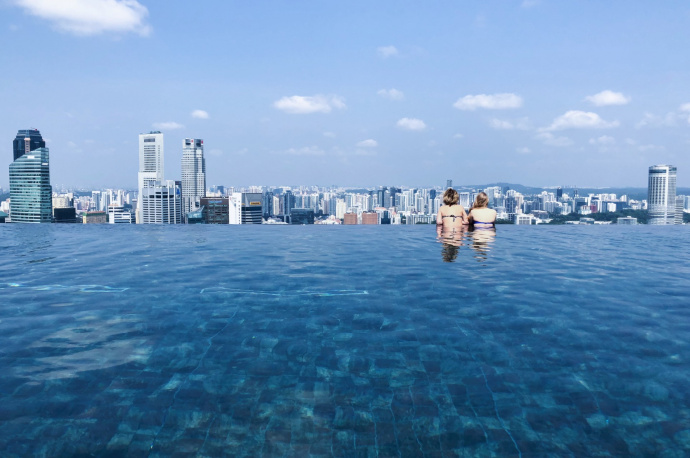 Photo by Li Yang
We all seek some luxury every now and then, and especially when we travel we want to pamper and indulge ourselves and our traveling companions as much as possible. Here at Travelmyth we understand this desire and this is why we come to you with a list of 10 hotels around the globe that are not only luxurious but they also offer stunning infinity pools for that extra dose of indulgence. Luxury hotels usually boast tasteful and elegant rooms and suites, a plethora of facilities, spa and wellness services, while some also tend to offer rooftop bars and amazing views. And because luxury knows no boundaries, most luxury hotels feature stunning infinity pools, whether they are amidst a bustling city or in the middle of a tropical forest. We have combined those two categories and give you a taste of some of the world's most spectacular luxury hotels with infinity pool.
Read more
March 22, 2019 by Travelmyth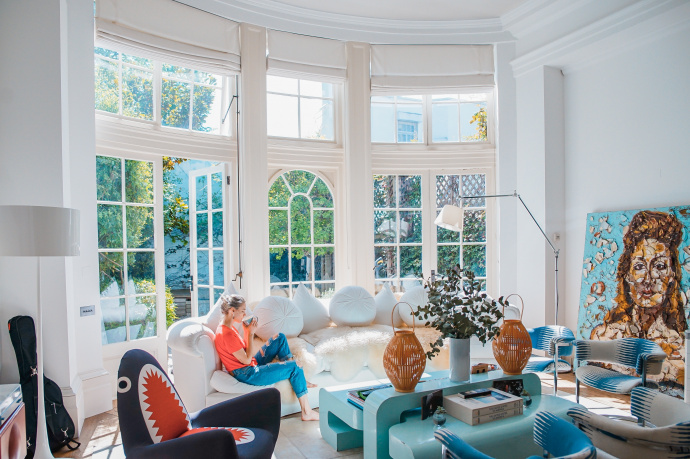 Photo by Toa Heftiba
For most people, travelling is all about the destinations, the cities you visit and the people you encounter. However, a vital part of every travelling experience is accommodation, since the longer your journey lasts, the more comfortable you wish to be in your "home away from home". This is why some hotels, also known as boutique hotels, have been designed to not only offer you the very basics of accommodation, but also to make your stay there a unique experience in and of itself. The category of boutique hotels is a truly elusive one, since there is no clear-cut definition. Boutique hotels have individually decorated or themed rooms and they are usually small with a few rooms, or they may even be designer hotels. Still, every boutique hotel is a different, unique case that may not follow the norm. Today, we have gathered 8 utterly charming boutique hotels from all over the world and we invite you to delve into their magical world with us!
Read more
March 15, 2019 by Travelmyth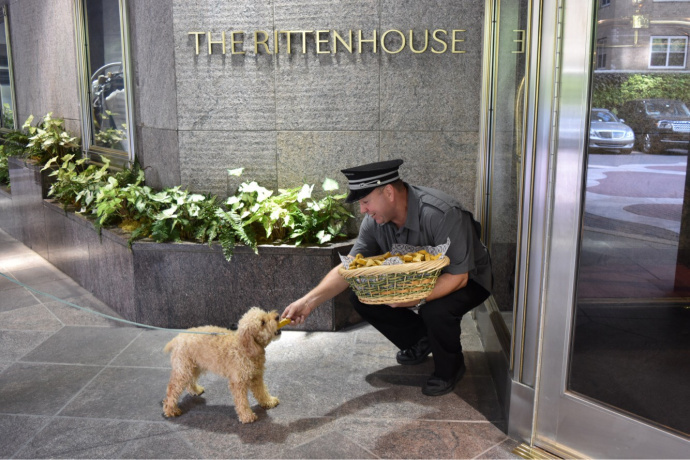 Photo from The Rittenhouse Hotel
Dog owners, the day is finally here! You are about to go on that Miami vacation you've been saving up for. As you are heading out the door, you see your beloved dog staring up at you. "Where you going hooman?" The fur baby says with his eyes. "Can I come??" You give him all the pets and head scratches and tell him you'll be back in 1 week. As you slowly close the door, he approaches, staring at you with those big watery eyes, the look of longing across his face. "B..But, you said I'm a good boy.." he whimpers. The door closes, you sigh, and convince yourself that he'll be fine. You already know you'll have nightly Skype sessions with him, so why do you still feel so terribly guilty? Now there's no need to stress every time you're out of town! Pet owners have the luxury of taking their pups with them on vacation and Travelmyth is here to present you with 5 dog-friendly hotels in the US and Canada. Not only are they dog friendly, they offer dog sitting services too. Take comfort in knowing that you can go wind surfing during the day and come back to the room with your doggy happily greeting you!
Read more
March 1, 2019 by Travelmyth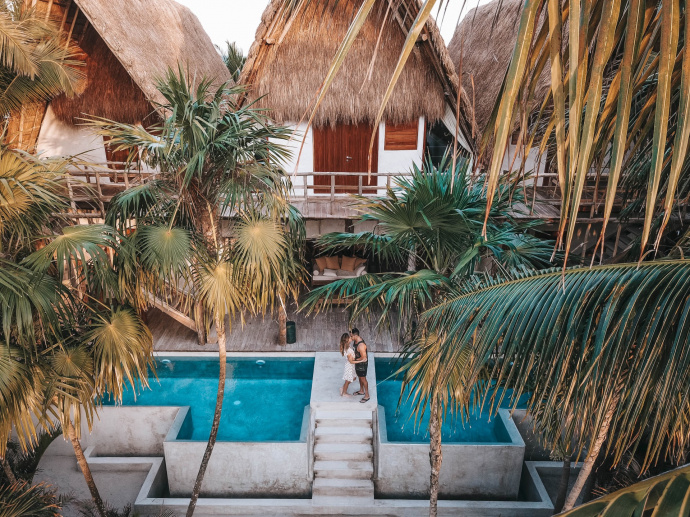 Photo by Roberto Nickson
Spending time with our family and children is always very important, but we all feel a bit overwhelmed sometimes and all we need is some quiet time off, in a serene and possibly exotic place, where the sound of waves or the melodic rustle of forest leaves will be the sole sound surrounding us. This is when an adult-only hotel comes in handy. Adult-only hotels offer you a truly relaxing, carefree holiday, as children are not allowed to be accommodated (hotels in each country have a different age limit for their guests, ranging from 12 to 21 years old). Apart from a tranquil environment, many adult-only resorts offer wellness, entertainment and leisure services for a truly intimate and private getaway. Mostly located on the seafront or in natural forest and mountain settings, adult-only hotels can be found all around the globe, each with a unique local charm. We present you with 10 of the most enthralling adult-only hotels in the world and invite you to travel with us in a world of utter bliss and relaxation.
Read more
February 19, 2019 by Travelmyth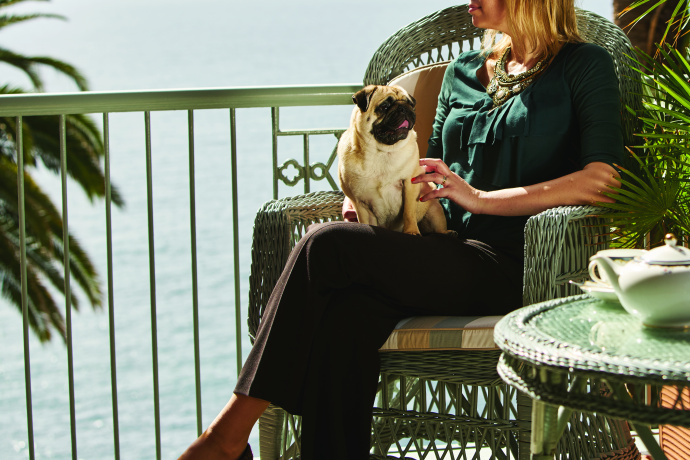 Photo from Belmond Reid's Palace
Leaving beloved pet friends behind can be a daunting experience when traveling. You've planned a vacation for the entire family and are wondering who will take care of your dog while you're away? Or you simply want to bring your dog along on a trip? Dogs are part of our families and they make vacations more fun for everyone when carefully planned. Thanks to a surge in dog-friendly hotels in recent years, it is now easier than ever to find a hotel that can accommodate your dog. This means that your dog would be pampered to comforts that allow for a truly effortless stay for pets and owners alike. Pet-friendly hotels offer amenities and services ranging from leash-free areas, special beds and food bowls, disposal bags, sheets to sleep on as well as pet sitting and walking services. And the list goes on. Doesn't that sound like the dream for you and your pup? Here we present to you a fine selection of around-the-world luxury 5-star hotels that will make you and your dog feel equally welcome and treated as celebrity.
Read more
February 14, 2019 by Travelmyth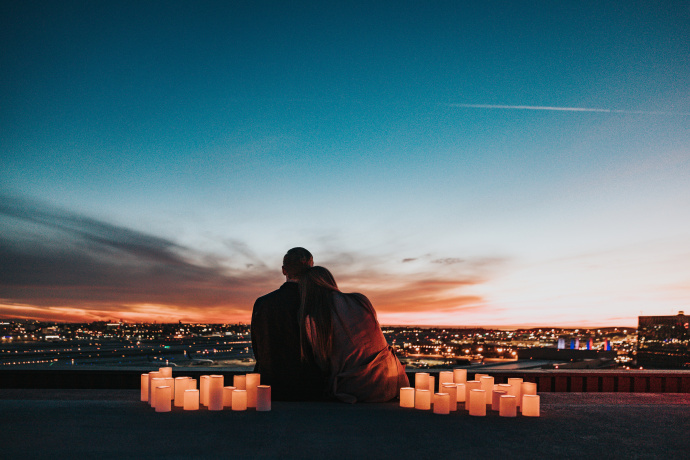 Photo by Nathan Dumlao
On the day when love and romance is celebrated worldwide, you might be seeking the utmost romantic destination to spend this special day with your significant other. Whether your idea of a romantic getaway is at an exotic resort, surrounded by lush nature and immaculate beaches, or at an urban oasis, right next to the most important landmarks, Travelmyth has the perfect recommendation for you. Our list includes 10 absolutely romantic hotels all over the world where the honeymoon of your dreams is bound to become reality.
Read more
February 13, 2019 by Travelmyth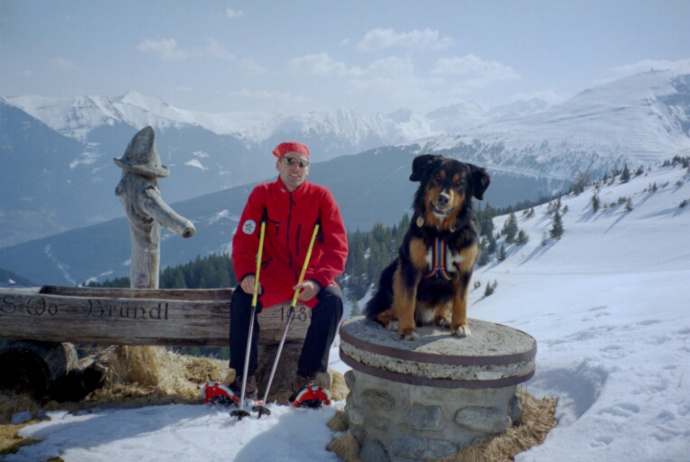 Photo from Residenz Gruber
Do you like to ski? Do you like your dog? Do you think it would be funny to see your dog riding down the bunny slopes on a pair of skis? Well, at these holiday destination hotels, you can bring your furry friend along for all the snowy adventure. Spend the day by the snow-covered hills and relax to some Fleetwood Mac while curling up by a warm fire once the sun goes down. Think you like the snow? Wait till your four-legged friend steps on that fresh white powder. They'll love rolling through and nibbling on the snowy trails. With 40,000 hotels near ski resorts that also welcome your pooch, it may seem like there's "snow" way to get through all of them. We want to make it easy for you, so we've compiled a list with 19 of our top choices to visit! See if any of these hotels fit your snowy fantasies.
Read more
December 19, 2018 by Travelmyth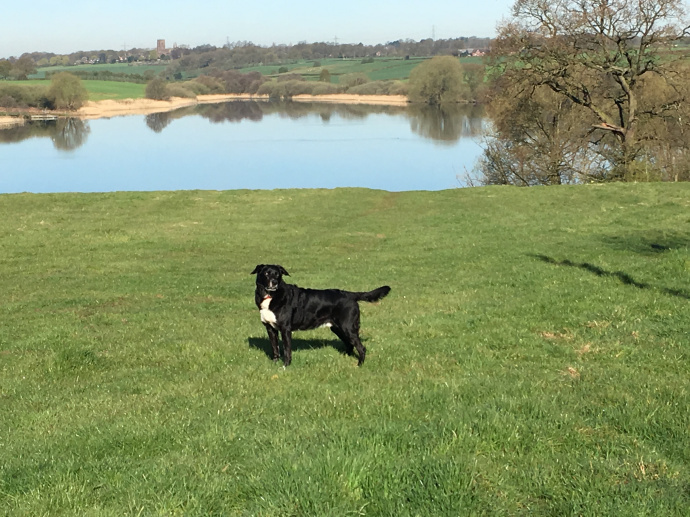 Photo from Pickmere Country House
History is a favorite travel destination. Think of your past vacations, you probably included visits to museums and monuments, right? With Travelmyth, you won't just visit historic sites, you'll have the chance to stay in one. But don't just pick one of the nearly 10,000 historic hotels listed on our site, travel through time and celebrate one of man's oldest relationships by packing along your pup. Out of more than 4,000 available pet-friendly and historic accommodations, we've picked 15 to share with you. Pack up your furry friend and travel back in time with these hotels.
Read more
December 10, 2018 by Travelmyth


Photo from Hôtel Château de Castel Novel - Les Collectionneurs
Get transported back in time, in an era of chivalry and romance by spending your winter holidays in a former castle hotel. If you have always dreamed of being a prince or a princess living in an imposing castle, now you can indulge in this fantasy and make it come true for the duration of your holidays. As your loyal travelling companion, Travelmyth has found 15 of the most stunning and majestic castle hotels around the world for you to spend your most royal vacation as of yet.
Read more
December 3, 2018 by Travelmyth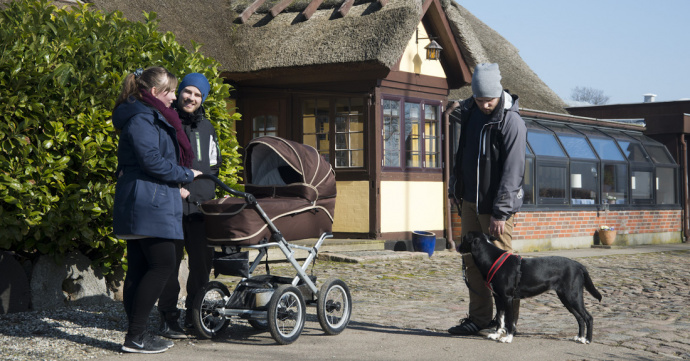 Photo from Den Gamle Gaard Apartments
You wouldn't want your pet vacationing without you, so why do it to them? Even when you find hotels that allow your pawed companions, you really don't know just how "dog friendly" these locations are. With Travelmyth, we've made it easy to plan a vacation the whole family can enjoy. Choose from over 200 thousand family-friendly hotels available that also accept dogs, with four sub-categories so you're never left wondering what your stay will be like. We've picked 20 of our favorites to share!
Read more
October 30, 2018 by Travelmyth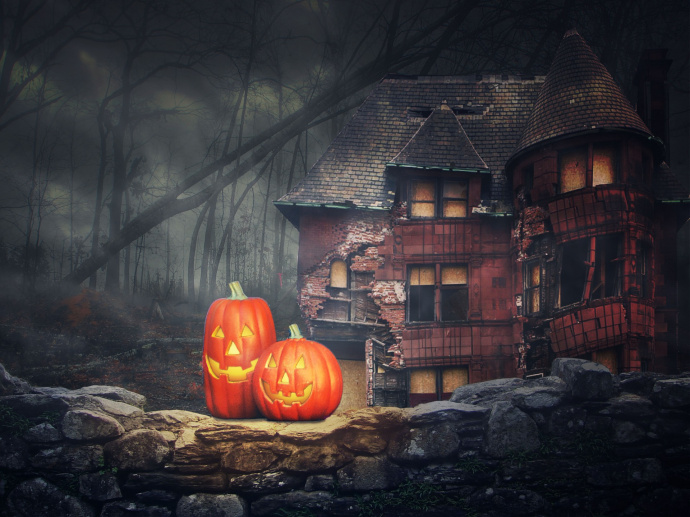 Halloween is just a breath away and we know that some of you get as excited about haunted places as we do. Whether you have already booked your spooky stay at a haunted hotel or you're scrambling to book something at the last minute, Travelmyth is here to spark your interest and present you with 10 of the most haunted hotels around the world. From medieval castles to luxurious downtown city hotels, the bone-chilling stories behind these haunted hotels are certain to haunt your dreams and keep you awake at night.
Read more
October 8, 2018 by Travelmyth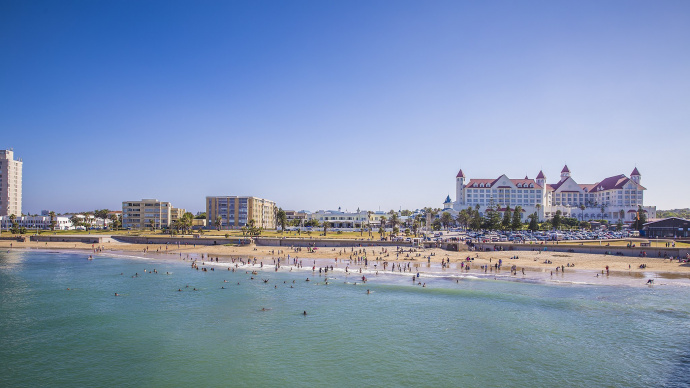 Photo credits: Diriye Amey [CC BY 2.0], via Wikimedia Commons
The next stop in Travelmyth's beachfront seeking journey is Africa, a continent fairly rich in beachfront hotels and accommodations. On the top of the list we find South Africa, as it's the country with the most beachfront hotels in the entire continent. Even though the majority of its provinces are landlocked and only 4 of them are touched by the sea, potential travellers can choose among 781 beachfront hotels to spend their dream vacation. Next on the list are Egypt with 522 beachfront accommodations, Mauritius with 240, Tunisia with 184 and Morocco with 178.
Read more
September 13, 2018 by Travelmyth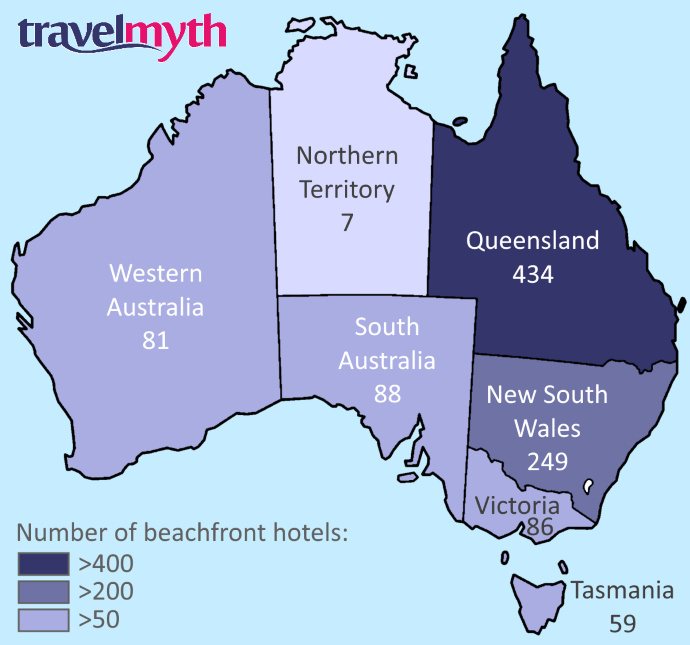 Travelmyth's quest to discover the beachfront hotels around the world continues and this time our target was Australia. Our database has been updated with more than 1000 beachfront hotels and accommodations in Australia and they are all immediately available for you to discover! And because numbers speak louder than words, here are some more details on what we have discovered to help you in your search:
The state with the most beachfront hotels is Queensland with 434 accommodations, followed by New South Wales with 249. South Australia occupies the third place with 88, closely followed by Victoria with 86 and Western Australia with 81, while Tasmania has 59.
Read more
September 6, 2018 by Travelmyth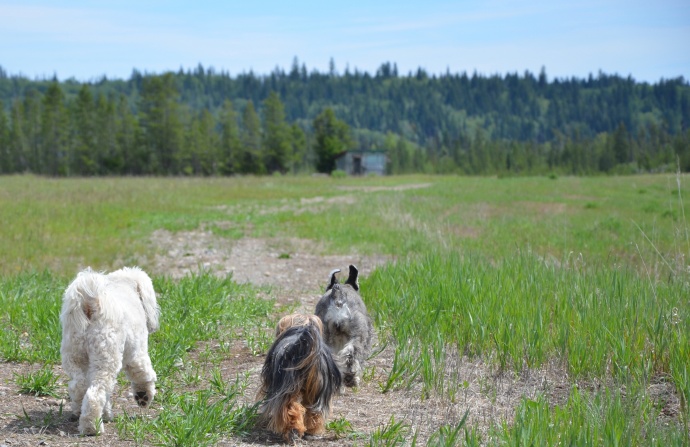 Photo from Norton North Ranch Cottages
All dog owners consider their pets as family and expect everyone to treat them with the same kind of respect. This makes travelling and choosing the appropriate accommodation rather difficult and stressful, but Travelmyth is here to help you locate the best dog-friendly hotels all over USA and Canada to elevate some of your stress. These hotels have an open policy for your four-legged friend and offer wide and comfortable areas for your dog to play without a leash.
Read more
August 24, 2018 by Travelmyth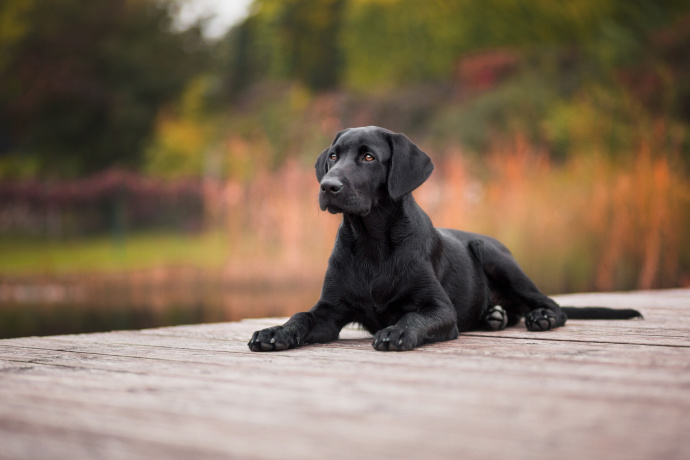 Photo from ad vineas Gästehaus Nikolaihof-Hotel Garni
If you're considering a trip to Austria with your four-legged friend, you're in luck. With outdoor activities for any season and a variety of cultural events and excursions, there's plenty for both humans and canines of any personality type to enjoy. When it comes to accommodations, you'll want lodging where your dog is comfortable, with an area where it can play after a car-ride or after spending a few hours straight indoors. These 40 Austrian hotels have you covered with leash-free play areas and other helpful amenities that will ensure your dog has a restful holiday as well.
Read more
August 22, 2018 by Travelmyth

Photo from Millbrook Resort
It's hard to maintain your swimming exercise routine when you're travelling. If lap swimming is your favourite fitness activity, you might be looking for a hotel with a swimming pool when you travel for business or leisure. However, not all hotel pools are the same. All avid swimmers already know how weird it feels to try to complete laps in a non-rectangular hotel pool with floating tourists and children.
Read more
August 10, 2018 by Travelmyth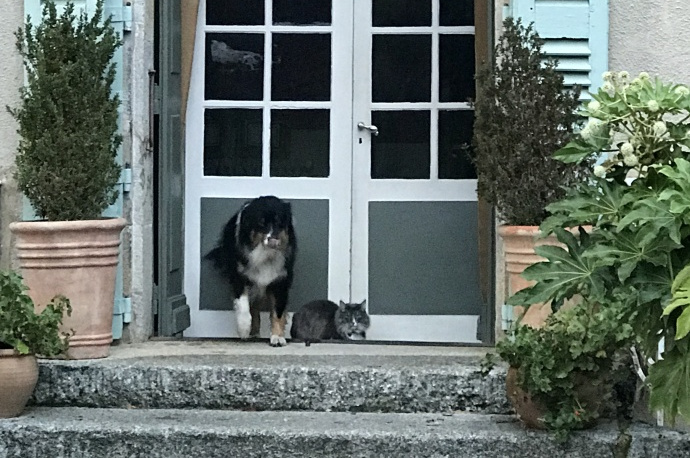 Photo from Chambre d'Hôtes Le Castelet
Dogs are man's best and most loyal friends. They are essential to us and our families, making it unimaginable to picture spending fun times and holidays without them. Since you must be thinking how you can travel along with your furry friend, we have compiled a list of the most comfortable hotels in France that accommodate not only you and your family but also your dog.
Read more
July 5, 2018 by Travelmyth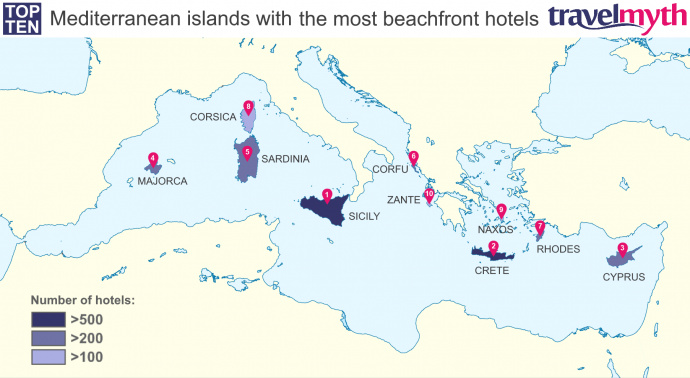 [PRESS RELEASE] According to hotel search engine www.travelmyth.com, Sicily has more beachfront hotels than any other Mediterranean island. Travelers who wish to have direct access to the beach can choose between 735 hotels and accommodations in Mediterranean's largest island. The province with the most beachfront hotels is Messina with 298 hotels, Ragusa follows with 100 hotels, Palermo comes third with 79 hotels and Syracuse fourth with 78.
Read more
April 18, 2018 by Travelmyth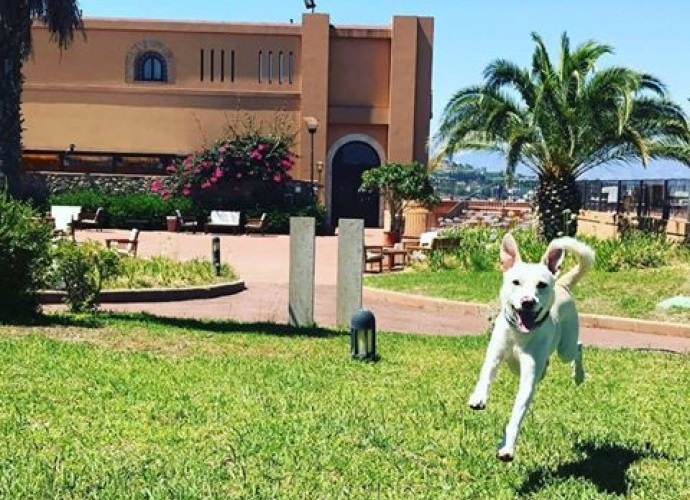 Photo from Altafiumara Resort & Spa
Traveling is one of the greatest pleasures in life and taking your dog along for the ride can lead to even more adventure. The only thing that can get in the way of the perfect getaway for you and your favorite companion is the difficult task of finding a hotel that welcomes dogs with open arms! Finding hotels that not only allow dogs but provide leash-free play areas is an especially tough task. Travelmyth understands the struggle and wants to help you make booking easy, so we've compiled a list of 200 dog-friendly hotels in Italy. Italy is one of those places that you definitely need to visit once in your life and taking your dog along will mean many beautiful walks! All information and photos are provided to Travelmyth directly from the hotels.
Read more
October 22, 2014 by Travelmyth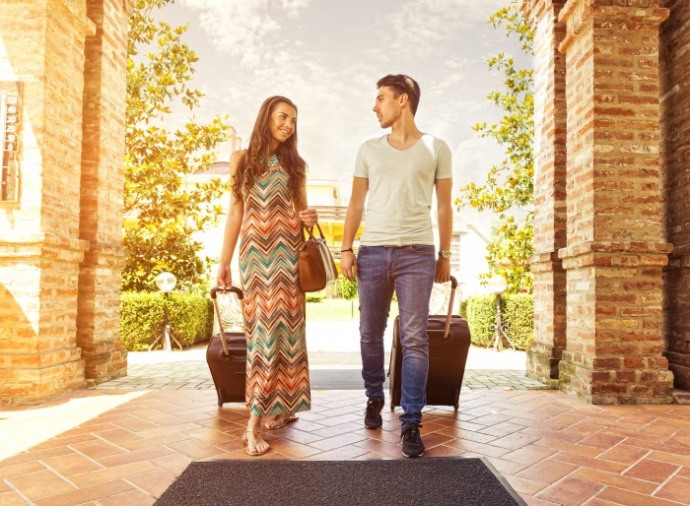 Image via Shutterstock. Photographer: Gergely Zsolnai.
The closed beta period is over. Special thanks to all of you who tried travelmyth, you've helped us a lot!
Now it's time to think about your next trip. Select what you like and find a hotel you'll love.
September 10, 2014 by Travelmyth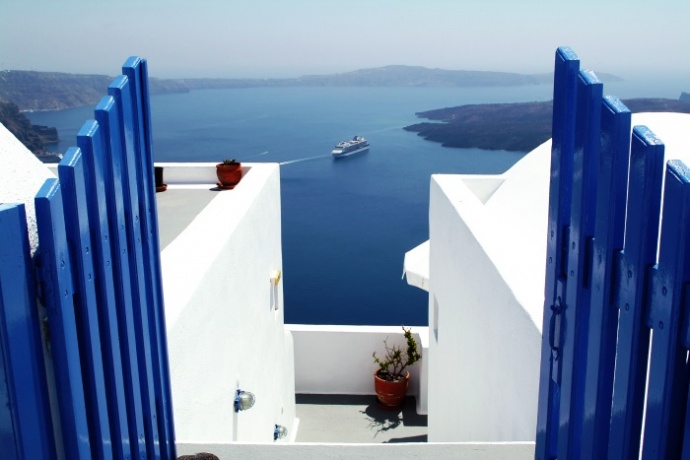 Image via Shutterstock. Photographer: SStiling.
Welcome to the Travelmyth blog! Although we've been working on Travelmyth for over one year and a half, we chose to wait until today to publish our first blog post because we want to tell you about the things we've already done – not make loads of promises about things we hope to achieve in the future. Since we recently sent out all the invites to the beta version of the website, we figured it was time to get blogging and tell the world all about Travelmyth. To give you a better idea of what we do, here is a brief overview:
Read more