Best in Snow: 19 Dog-Friendly Hotels near Ski Resorts That Will Have You And Your Pet Tugging on the Leash to Visit
February 13, 2019 by Travelmyth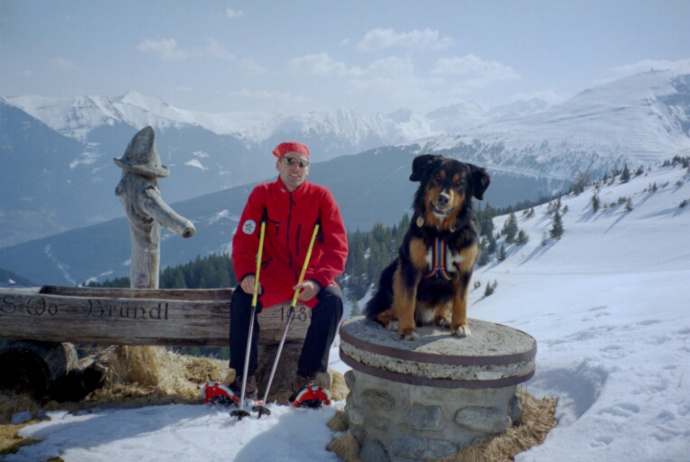 Photo from Residenz Gruber
Do you like to ski? Do you like your dog? Do you think it would be funny to see your dog riding down the bunny slopes on a pair of skis? Well, at these holiday destination hotels, you can bring your furry friend along for all the snowy adventure. Spend the day by the snow-covered hills and relax to some Fleetwood Mac while curling up by a warm fire once the sun goes down. Think you like the snow? Wait till your four-legged friend steps on that fresh white powder. They'll love rolling through and nibbling on the snowy trails. With 40,000 hotels near ski resorts that also welcome your pooch, it may seem like there's "snow" way to get through all of them. We want to make it easy for you, so we've compiled a list with 19 of our top choices to visit! See if any of these hotels fit your snowy fantasies.
Das Rivus
Located in Salzburg County, Austria, this hotel offers easy access to the largest ski resort in the country, Ski Resort Saalbach hinterglemm Leogang Fieberbrunn. The cable cars to take you and your adventurous family up the mountainside is located just 50 meters from the hotel's back doors. There is also a kids' ski area and classes available. Of course, a ski trip isn't complete without a canine companion to share it with. Pets are welcome for an additional charge of 15€ per day and one per room. Let the property know during the booking process that you'll have a furry friend along. Pets will be given blankets, towels, and a place to sleep. Food and water bowls can be provided on site, so you don't have to worry about leaving extra room in your luggage for your canine's needs. Note that there are no leash-free play areas, so your pooch will need to stay close to you when outside of the rooms.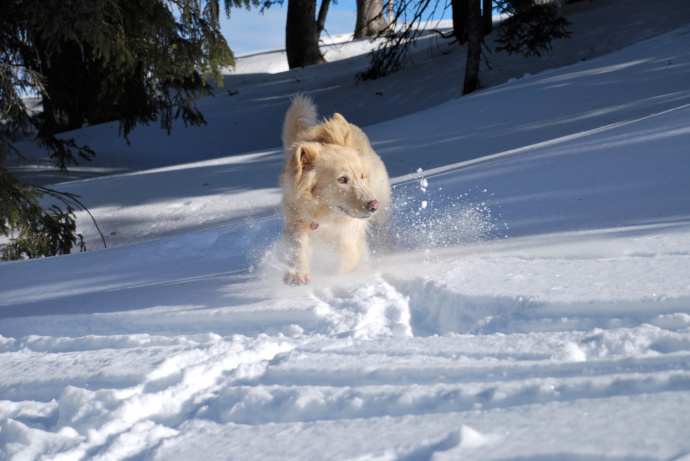 Apartments & Rooms Vila Ana
Bled, Slovenia may not sound like the most ideal place to take part in extreme sports, but don't let that discourage you from checking out this intimate 3-star accommodation. Located within an Alpine Resort, guests at the Vila Ana will enjoy stunning scenery and a quiet atmosphere while still being in the heart of the city. Rated among the "Top 30 Accommodations in Bled" on our site, the property is just 2 kilometers from Straža Mountain, where guests of all ages can enjoy the ski slopes, and from Children Snow Park. Vila Ana understands that sometimes, you just need to bring your own thermal blanket along with you. That's why this accommodation welcomes pets, to keep you warm in the cold winter nights. For 8€ a night you can keep up to 2 dogs in your room during your stay. More of a cat person? Bring your kitten along, too! Dogs and cats can stay at the property, however, keep in mind that there are no leash-free zones, so guests will have to keep a close eye on their animal friends.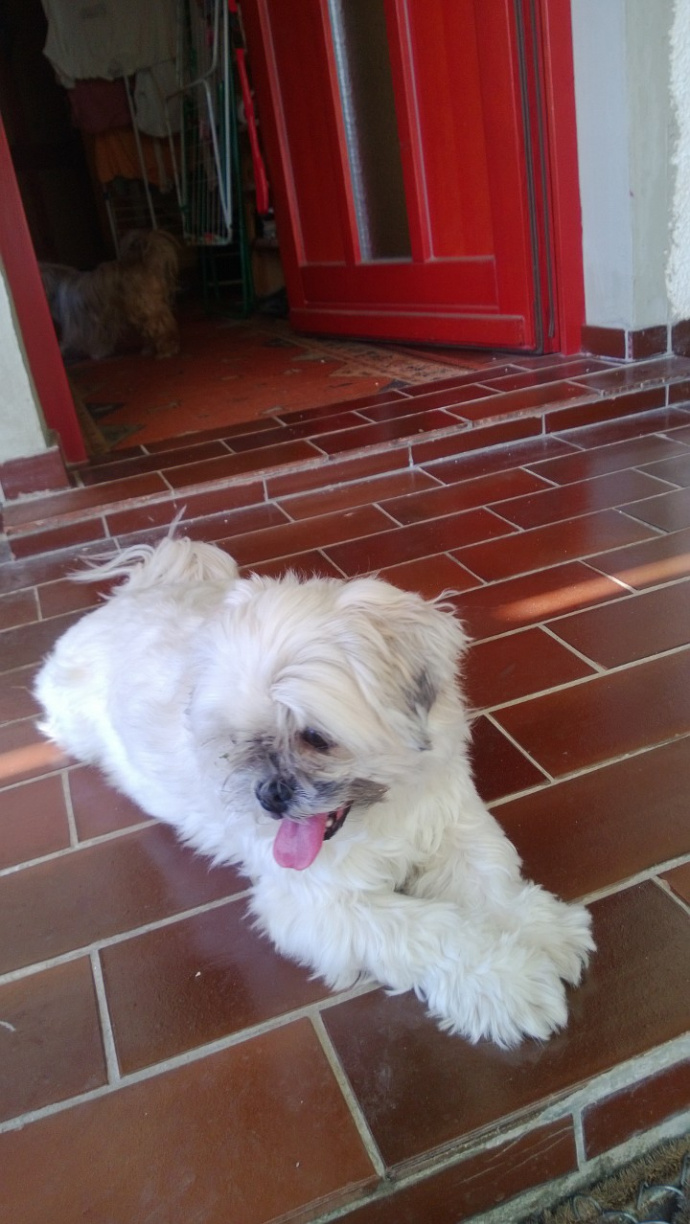 Hotel Europe
It's no secret that Switzerland has some of the best ski resorts in the world. If you're going to plan a trip to the slopes, you might as well do it right. Hotel Europe, in Davos, Switzerland, offers guests easy access to Schatzalp slopes less than a kilometer away. The ski lifts are located just beyond the property grounds. For Hotel Europe guests, there is an exclusive offer of one free ski pass to the Schatzalp ski resort. Ski lessons can also be found for an additional cost, and a second resort, Jakobshorn Ski Resort, is not a far drive away, either. If you're feeling like bringing a furry friend, you're in luck! At Hotel Europe, guests can bring an unlimited number of pets for about 20€ a night. Upon your arrival, your pooch will be treated to a gift basket full of treats. Here, they know how snowy paws can lead to muddy floors, so additional towels will also be offered at check-in. Cats are also welcome.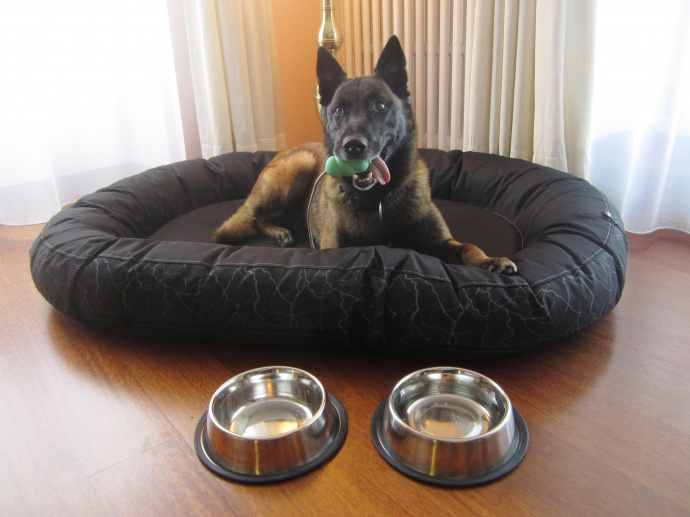 Copperstone Resort by CLIQUE
Canadians have earned their reputation of being friendly, and at the Copperstone Resort by CLIQUE, in Alberta, Canada, this property spares no expense when creating a welcoming experience for guests and their canine companions. This dog-friendly lodging in the Rocky Mountains offers a picturesque scene even your dog will enjoy. The resort offers snowboarding, skiing, and snowmobiling just a few steps away from the property. Guests are encouraged to take full advantage of all the resort has to offer, including the ski storage. What can your pup enjoy while you take on the slopes? Well, for starters when you check-in your pup will receive a "puppy package". This property is also perfectly located between three leash-free dog parks. For just 20 Canadian dollars per night, you and up to 2 canine companions can enjoy one of the only dog-friendly properties in the city.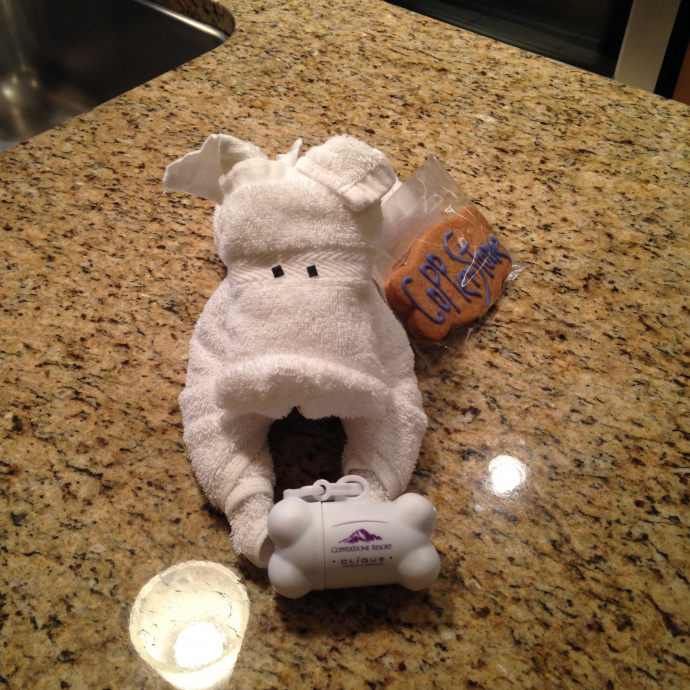 Austrian Alpine Apartments
Switzerland isn't the only country that offers top notch skiing along the Alps. In Ramsau am Dachstein, Austria, centrally located in the country, these apartments place guests near the soft white slopes. Guests receive additional benefits with their free WinterCard, offering reduced prices on ski tickets and public transportation. Pack up your skis and take your pick between Rittisberg, the Planai 4-mountain ski circuit, Hauser Kaibling, Hochwurzen and Reiteralm or on the Dachstein Glacier to put your skills to the test. Snowtubing, cross-country skiing, and ski classes for children are also near the property. What's really unique about the Austrian Alpine Apartments is how affordable they make it to bring a pet along. For just 5€ a night you and up to two pets can take on the rocky mountains together. With leash-free areas available on the property as well, there's something here for everyone.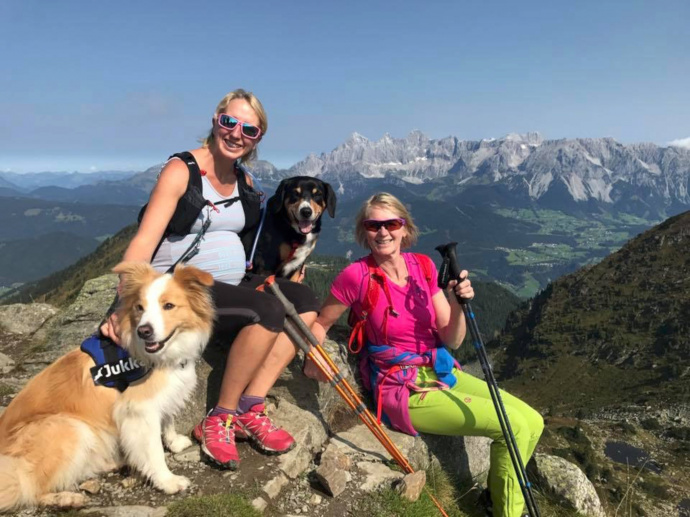 Hotel Bristol
A stay at Hotel Bristol in Saas-Fee, Switzerland, is like walking into a snow-globe. This property is the perfect, wood-accented lodging that creates a cozy feel in the middle of a snowy basin. Nuzzled in the south of Switzerland near the Italian border, Hotel Bristol is situated at the base of a ski resort where it's less than a minute's walk to the ski lifts. This ski-in ski-out property offers guests an array of ski passes and packages depending on the length of stay. Guaranteed snow 365 days a year means these slopes are always in perfect condition for guests who choose to visit outside of the holiday season. Debating whether you should bring your pup along for the trip? Hotel Bristol is the perfect hotel to accommodate your dog or cat during your visit. For 10 Swiss francs a night, you can bring up to 2 pets. While there are no leash-free zones on the property, don't stress if you forget to grab a leash in your last-minute packing spree. Leashes, water and food bowls, and waste bags are provided by the hotel.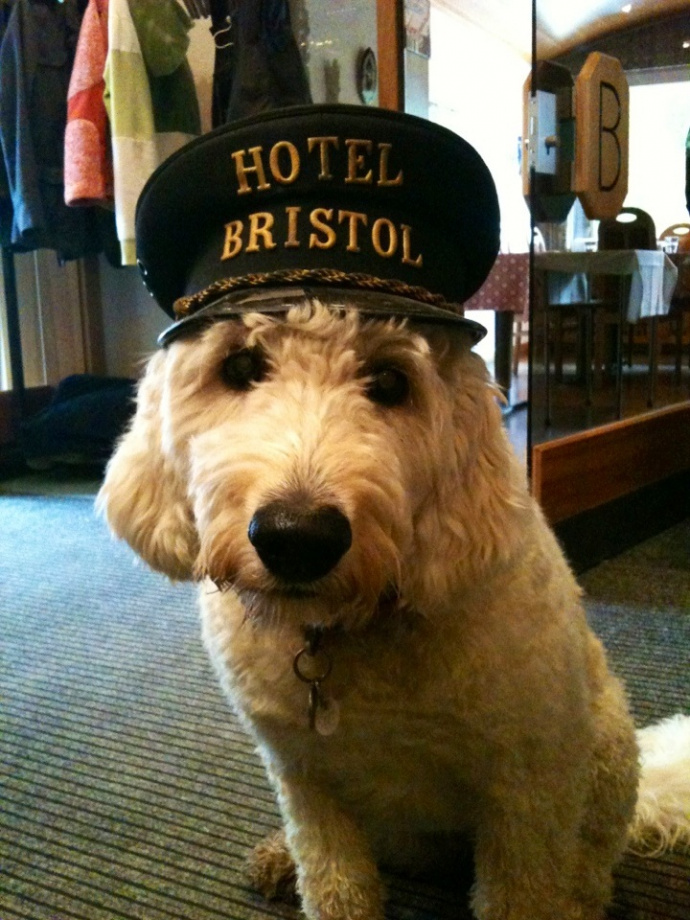 Residenz Gruber, Hotel & Appartments
There's no place like the pet-friendly Residenz Gruber in Bad Gastein, Austria. This ski hotel is within the vicinity of Angertal Ski Resort and Sportgastein Ski Resort, meaning you'll never have a boring day. Winter packages include ski passes and spa options, and ski lessons are available near the property. The best part about this hotel? Pets stay absolutely free! No need to warn the hotel beforehand, just show up on the day of your trip and the staff will greet you and your canine companion with a doggy gift basket. With no limit to the number of pets each guest can bring, the Residenz Gruber also offers blankets, towels, special food, bowls, and leashes. The only thing you need to worry about packing is your pooch. With leash-free zones, your pet is free to roam in the snow, and if they get too cold, a "doggy-wellness" station is on-site with services starting at 25€.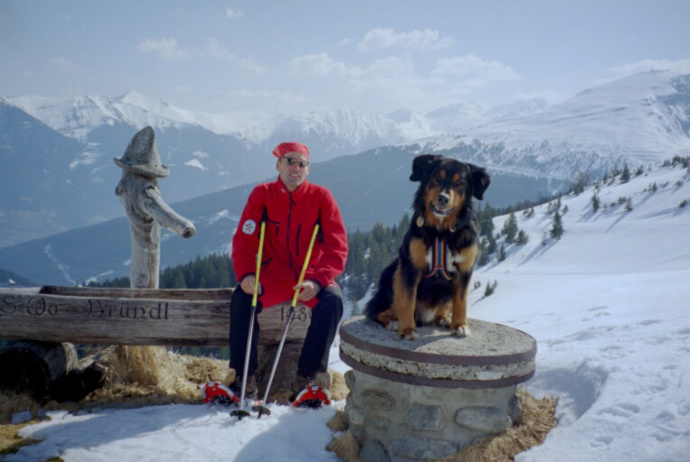 Alledolomiti Boutique Lake Hotel
What could be more romantic than a stay at the Hotel Alle Dolomiti in Molveno, Italy? Nuzzled at the foot of the Brenta Dolomites in Trentino, this 4-star winter wonderland is minutes from the Molveno-Pradel ski lift. Guests will receive a Molveno Card offering 20%-50% off ski lifts and other recreational activities. Guests are just 4 kilometers from the Andalo and its ski slopes, making this the ideal location for ski-lovers who are also looking to enjoy the peaceful mountain atmosphere. This hotel also offers honeymoon suites, and just as any of us would want on our honeymoon, the Hotel Alle Dolomiti allows pets to join you on the special occasion. For 5€ per night, all guests are welcome to bring up to 2 pets to enjoy the quiet mountainside with.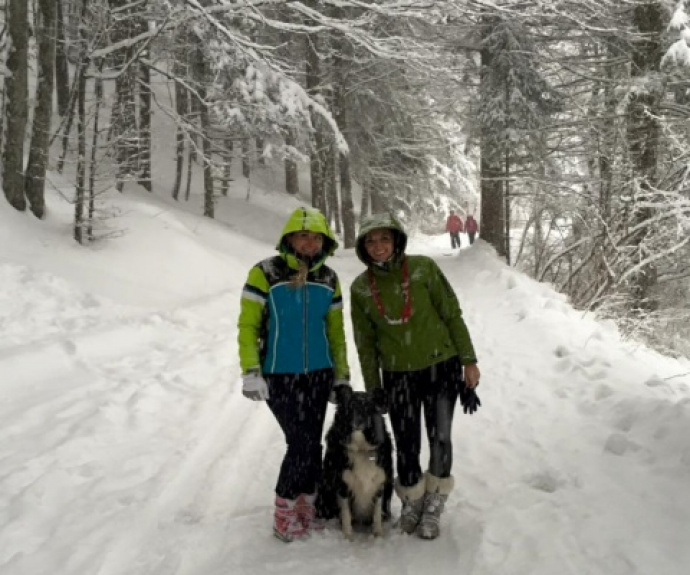 Vibrant Living Retreat
There's no better way to spend a relaxing vacation than at a quaint bed & breakfast with endless spa treatments, and a ski resort not far off. At the Vibrant Living Retreat, in Hanmer Springs, New Zealand, guests will be treated to pamper and bliss, but only after they'll spent the day on the slopes. Guests can visit the Hanmer Springs Ski Area for a snowy adventure. The mountains have routes for all ski levels, and thermal pools to relax in at the end of your day. Ski lessons are also available. In addition to the snow and well being options, guests enjoy another perk when staying at this location: pets are welcome! For absolutely no extra charge guests can bring one dog or cat with them on their retreat. There are leash-free zones for your pet to enjoy, and plenty of surrounding green landscape to take your pup around. This intimate accommodation is perfect for a unique stay for you and your pet.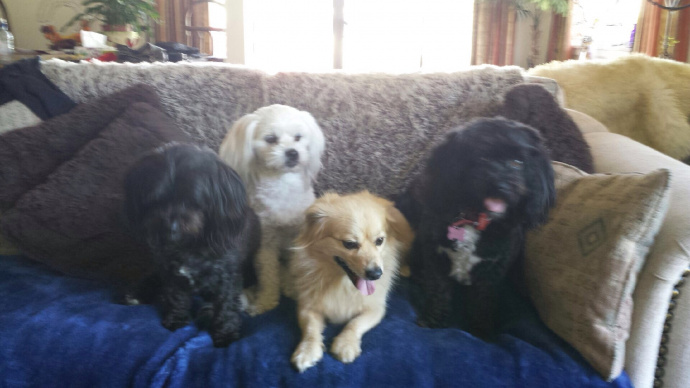 Johannahof Appartements
In Kaprun, Austria, the Johannahof Appartements offer guests a beautiful mountain-side stay with three multifaceted mountains with 138 km of slopes within close proximity of the complex. Take the free ski bus from the apartment to the slopes, or enjoy the cross-country skiing options just beyond the ski runs. There are a number of non-ski activities also near the apartments, so guests are treated to a variety of daytime and evening options. One thing these apartments can't promise to provide for you, though, is the loving companionship of your pet. So, instead, they've decided to open their properties to furry friends as well. For 9€ a night, you can bring up to 2 pets (dogs or cats) along with you. There are leash-free zones around the property and dog leashes can be provided. Don't leave your pet behind on this holiday vacation!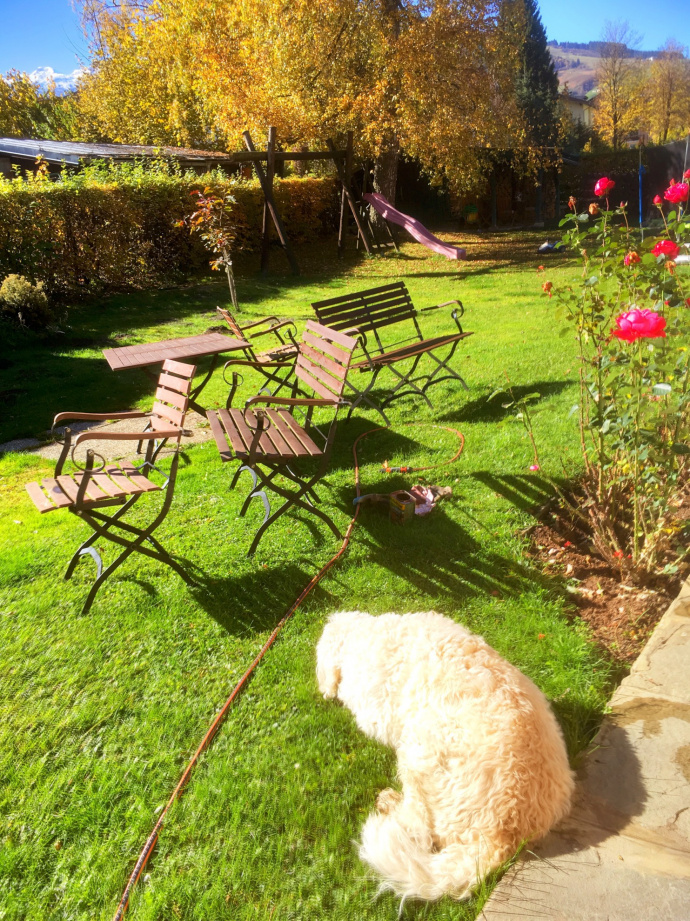 Hôtel La Sivolière
There's something about snowfall in France that makes a stay at this 5-star, luxury hotel irresistible. There are four ski resorts near this property, but the two guests enjoy easiest access to are the Courchevel Ski Runs and La Tania Ski Resort. The ski-in/ski-out access to Courchevel Ski Runs means guests can roll quickly from their rooms to the lifts. Allow the powdery white snow and miles of ski runs pull you out of the plush warm blankets you've wrapped yourself in the night before. For 35€ a night, up to two pets are allowed in each room, where your pup will be given special blankets and food for their stay. Just let the hotel know during the booking process and your pooch could enjoy 5-star treatment right alongside you, with free walks and dog sitting services. Dog leashes, water and food bowls, and waste bags can be found at the property. Note, there are no leash-free zones, so keep your pup bundled close.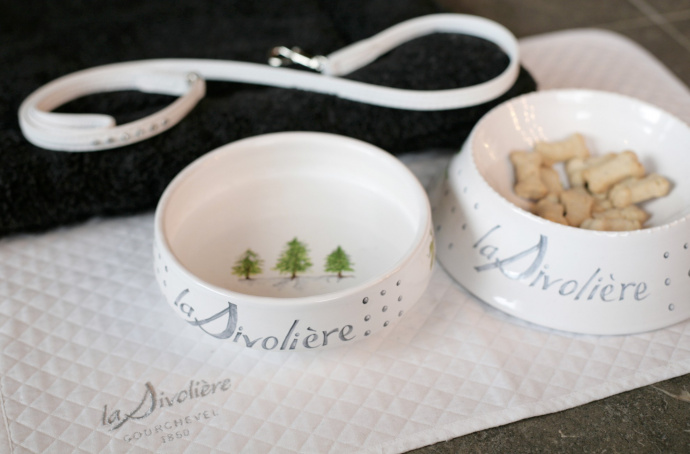 Le Village Suisse
In the snowy city of Val-David, Canada, not far from Montreal, Le Village Suisse offers guests a ski-to-do accommodation that also welcomes your four-legged friends. A mere 2 km separate the property from Vallée Bleue Ski Resort, where gorgeous fresh snow slopes await the adventurous skier. If you're new to the ski experience, classes are available for individuals or groups. Various other child and pet-friendly activities are near Le Village Suisse, such as a visit to the regional park, P'tit train du Nord, which offers free entry. Know what else is free? Your pet's stay! That's right, there are absolutely no additional fees if you bring your pooch along for the snowy fun. Up to two pets can join you and the family at this accommodation, no need to warn the property beforehand. In line with Canadian hospitality, this hotel also offers dog sitting and walking services, extra blankets, and towels if needed.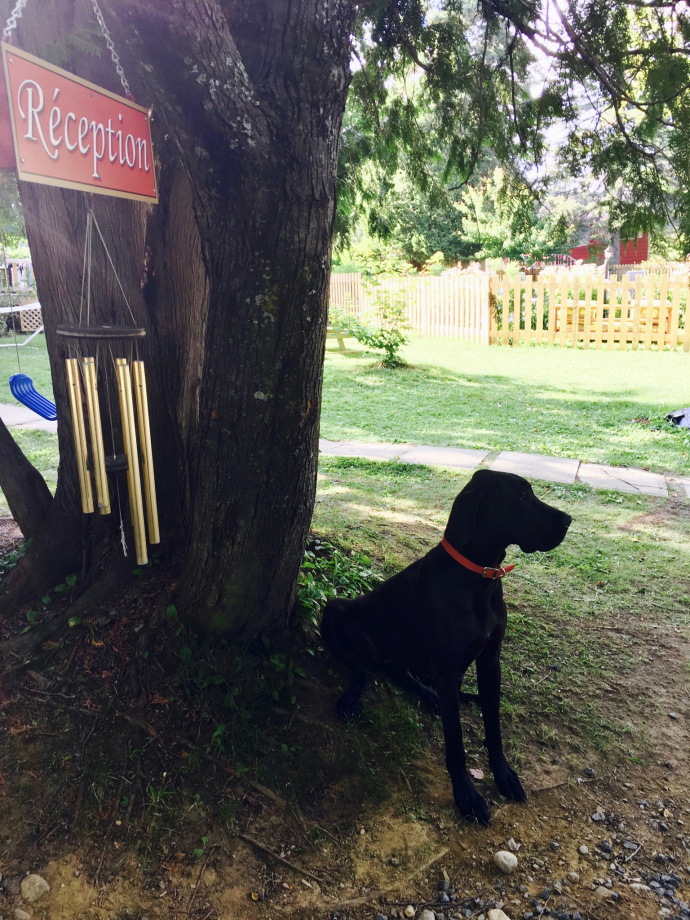 Tourist Farm Kranjc
Ever thought about staying at a mountainside farm in Kobarid, Slovenia? No? Well, now's your chance to experience the wonderful world of Tourist Farm Kranjc. This remote accommodation offers picturesque views of the countryside, with the chance to immerse yourself in the farm life found in Slovenia. Being surrounded by panoramic views of the Julian Alps may tempt you to venture out to the nearby ski resort at Komma - Krn. Cross-country skiing tours can also be booked through the Triglavski national park. Think your pet may enjoy the friends at this farm accommodation? Bring them along! For 8€ a night you are allowed up to two pets per room, no need to warn the property beforehand. Blankets will be provided, but be sure to pack along a leash as this property has no leash-free zones. However, there is plenty of surrounding landscape for you and your pup to enjoy long walks soaking in the fresh air and stunning views.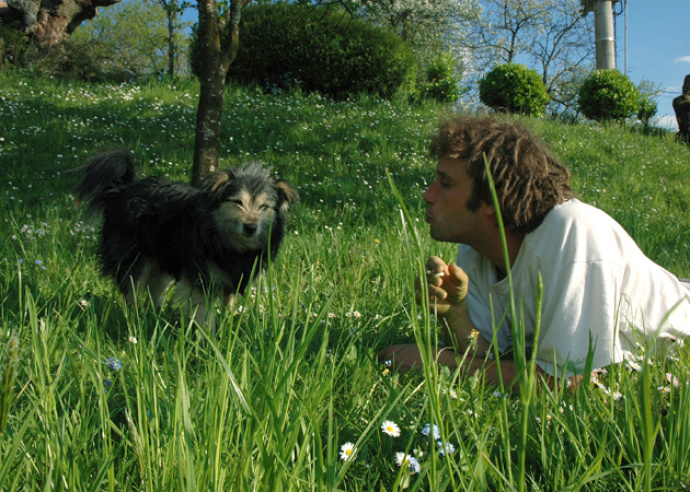 Mt Cook Lakeside Retreat
Want to enjoy stunning, uninterrupted landscape views, clear night skies void of city light pollution, mountainous surroundings perfect for skiing and snowboarding, and a rustic but luxurious living space? Want to enjoy this all with your dog? Well lucky for you, at Mt Cook Lakeside Retreat, guests of this New Zealand property can enjoy all that and more when they book their stay. This lakeside property by Lake Pukaki is within close proximity to skiing, snowboarding, and snowshoeing options. The property itself also offers guests helicopter and airplane tours of the area. Does that sound luxurious enough for you? Even better, this property is adult-only, so you and your special someone can enjoy a breathtaking experience completely uninterrupted. Now, we know what you're thinking. We're sure the one thing you want to do when enjoying an adult-only property is bring another being to take care of. That's why this property welcomes up to two pets per booking. Be aware though that an additional fee of 100€ is required to guard against damages, and your pup will need to be kenneled at night. Mt Cook Lakeside Retreat is equipped with kennel service and leash-free zones so your pooch can stretch out their legs after a cozy night tucked away.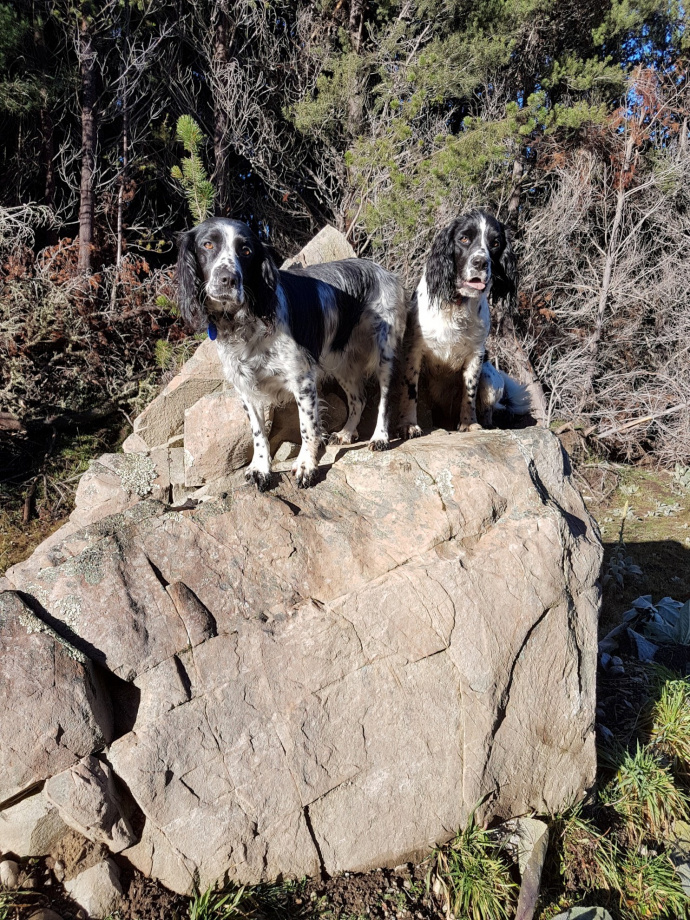 Apartmany Tania
There are a number of ski resorts near this compact, dog-friendly accommodation, located in Zavazna Poruba, Slovakia. The Opalisko Závažná Poruba Slovakia is just 1 kilometer from the apartment. Guests of advanced and beginner levels are sure to love this quaint ski resort. The Jasna - Chopok Slovakia Liptov is also nearby, and the largest winter resort in Eastern Europe. A special option for night skiing is also available here. As for the accommodation, up to two of your pups can come along and join in the snowy fun for just 3€ per night, with an additional 10€ deposit against damages. Cats are also welcome at this property, and leash-free areas are set up so your pup can roam free while you relax and take in the wintry air. Bringing your pets along to this homey apartment will have you wishing you extended your visit.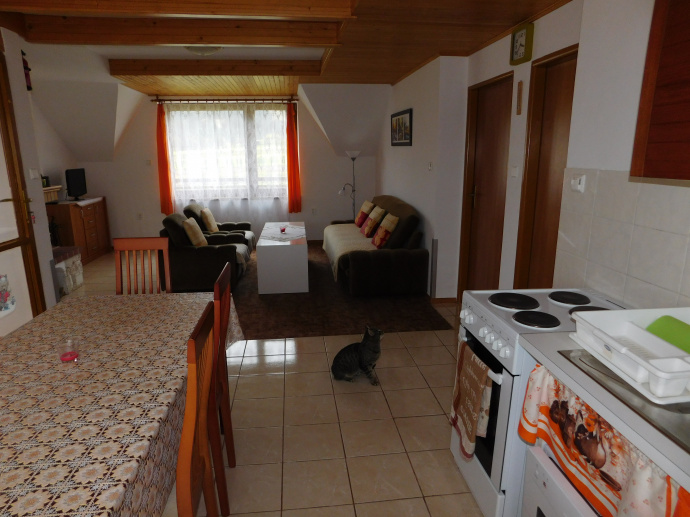 Kurshale
Russia's winters are famous for the feet of snow they promise. If you're there all year, this may not be ideal weather, but if you're visiting for a winter holiday, the snowy holiday season is exactly what you're hoping for. The Kurshale hotel in Kurovo, Russia is a nature-friendly resort in close proximity to a ski resort. The Sorochany Ski Lift is just 5 kilometers from the accommodation, and Park Yakhroma Ski Resort is less than 5 kilometers away. For 300 Russian rubles a night, you and one canine companion are welcome to stay at this property, just let the hotel know during the booking process. Come prepared with a leash, though, as there are no leash-free zones at the property.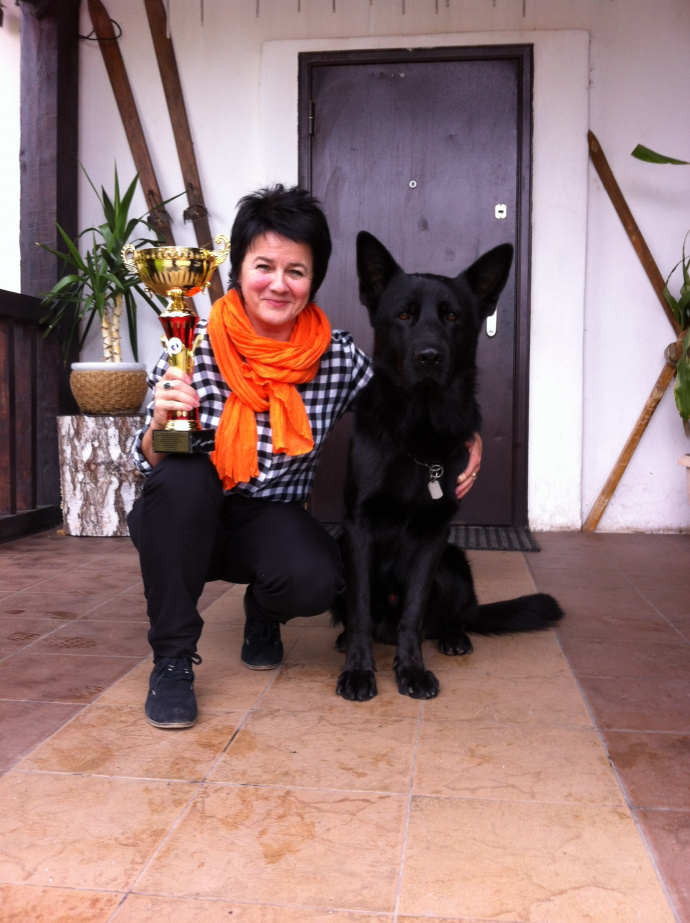 Burkes Pass Country Motels
The motels of Burkes Pass, New Zealand, give guests access to this tiny village of just 23 people. The intimate setting placed within a backdrop of gorgeous mountain surroundings will make this an absolutely surreal experience. The location makes this 4-star accommodation great for ski trips at Mt. Dobson and Roundhill, and day trips to Mt. Cook. Be aware that due to the mountainous surroundings, this accommodation does not offer cell service. However that does make the Burkes Pass Accommodation great if you're looking to truly get away for a quiet, rejuvenating experience. You can even bring a companion along. For no extra fee, guests are welcome to bring one canine or feline friend with them, just let the hotel know during the booking process. Guests must bring their own dog or cat beds when they visit, but there are leash-free zones for your pup to enjoy near the property. Make sure you bring proof of current vaccinations as well.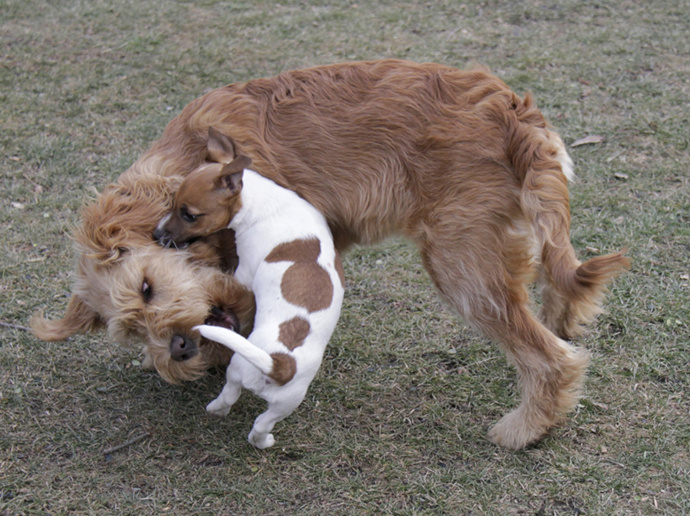 Twisp River Suites/ Paws A-While
Twisp River Suites is a breathtaking, rustic hotel in Washington, USA. This northwestern 3-star accommodation puts guests in the perfect location to enjoy cross country and downhill skiing. Guests can visit the Methow Trails with ski trails for kids and dogs. Don't believe me? Methow Trails is proud to allow dogs on selected trails for an additional fee, a long-standing tradition that has made this location a standout in the area. Visitors can also try out the Loup Loup Ski Bowl where they can experience luge sledding, or try something really daring and venture to the North Cascade Heli where they can test their limits heli-skiing. This property offers something even more exciting than heli-skiing, though, and that's the chance to bring up to three pets on your stay. For an additional fee, you can bring all your furry companions, and the hotel will greet them all with extra towels and blankets. Guests can also find food and water bowls, a dog wash station, and leashes at the Twisp River Suites. Dogs can enjoy the leash-free zones and are welcome to share the bed with you.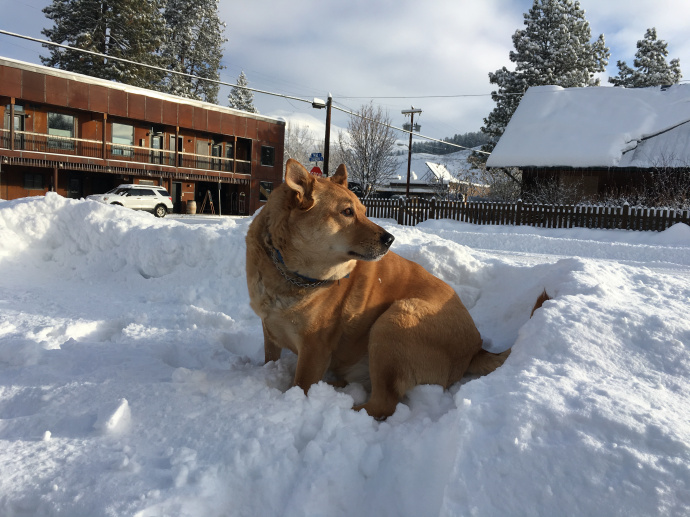 Princess Boutique
Brasov Romania is home to some stunning mountainous scenery, and the winters turn the gorgeous landscape into more than just a picturesque view. Once the snow begins to fall, the Romanian mountains become perfect ground for skiing and snowboarding. When you stay at Princess Boutique, you're in the perfect position to try out skiing, snowboarding, snowmobiling, and paragliding. This hotel also offers special Christmas deals to guests. One deal offered year-round is the pet-friendly accommodation. For no additional fee guests can bring up to two dogs per room, as long as they let the hotel know during the booking process. Leash-free zones are available for your pup to roam and even your feline friends are welcome in this comfortable boutique-style lodging. Pack your pup along and bring your personal heated pillow with you on this wintry escape.

Whether you're hitting the slopes, clicking into your snowboard, or just enjoying the views from the ski lifts, these 19 dog-friendly hotels near ski resorts will make sure you and your pup have an enjoyable stay. Whether its lift-to-door access, or a short trip to the resort, these dog-friendly locations will surely prove "best in snow".

View all dog-friendly hotels near ski resorts >>