Hotels in Greece that remain open during the coronavirus outbreak
March 26, 2020 by Travelmyth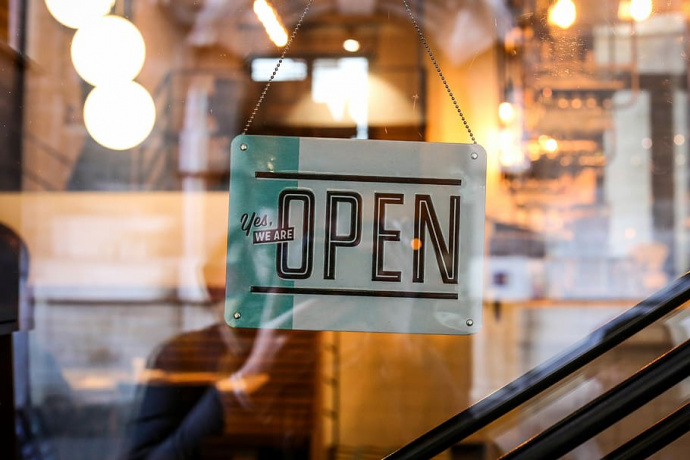 The Tourism Ministry of Greece has ordered the touristic accommodations of the country that operate all year round to shut down from March 23rd until April 30th 2020, as part of the preventive measures for public health protection against the coronavirus outbreak. Previously, only the seasonal hotels and accommodations had been ordered to cease operating. As an exception, only one hotel per regional unit will remain open, as well as three hotels in Athens and three in Thessaloniki. The list of the hotels and accommodations that haven't closed down during the pandemic are as follows:
NJV Athens Plaza

Hellinis Hotel

Athens Golden City Hotel

Twentyone

Elefsina Hotel

Rotonda Hotel

Vergina Hotel

Hotel Panorama

The Park Hotel Piraeus

Astir

Dionissos Hotel

Dioni Hotel

Lato Boutique Hotel

Irene Hotel

Elina Hotel Apartments

Naiades Marina Hotel

Mediterranean Hotel

Cavalieri Hotel

Mykonos Beach Hotel

Suites of the Gods Cave Spa Hotel

Kos Hotel Junior Suites

Ionian Plaza Hotel

Hotel Boschetto

Familia

Hotel Australia

Chios Chandris

Hotel Diamantidis

Mytilana Village Hotel

Κastro Ηotel

Hotel Avra

Lucy Hotel

Chris & Eve Mansion

Premier Agrinio Heart Hotel

Hotel Αchillion Grevena

Arta Palace

Hotel Kierion

Aeton Melathron

Hotel Marelia

Titania Hotel Karpathos

Hotel Korinthos

Hotel Plaza

Philippos

Hotel Delta

Hotel Alfa

Kouros Hotel

Hotel Aiges Melathron

Mainalon Resort

Hotel Jason

Hera Hotel

Menelaion Hotel

Orfeas Classic

Evridiki

Hotel Avra

Hotel Kontes

Byzantio City Hotel

Hotel Hermes

Xenia Hotel

Anezina

Archontiko Eleni

Hotel Lecadin

Trokadero Hotel

Kentrikon

Hotel Pantheon

Strada Marina

Myrto Hotel

Hotel Messaria

There are five more hotels in Greece that will remain open during the country's lockdown which cannot be found in our database. These are: Hotel Possidon in Limenas Thasos, Hotel Elena in Thassos, Archontiko Hotel in Kalymnos, Acropolis Hotel in Igoumenitsa and Hotel Xanthi in Xanthi. We sincerely hope that the coronavirus will not keep hotels and accommodations closed down for too long, and they will all be able to start accepting guests for the summer season in the near future.
Based on information obtained by the Tourism Ministry and the Hellenic Chamber of Hotels, this list of accommodations that remain open during the coronavirus outbreak is dynamic, so it is quite possible that more accommodations might be added to it according to the specific needs of each of the country's regional units.